Willie Falcon Net Worth:
Unknown
Willie Falcon net worth: As of today, the net worth of Willie Falcon is more estimation than a fact. Though he was caught with $2.1 billion in cash and other assets, experts say that his net worth would have been close to $100 million at the peak of his career, considering the assets and the accounts known by the authorities. That would equate to $45-55 million in 2022, with an approximate profit of 200-250k a year.
Most of his and his partner, Sal Magluta's assets were investments in real estate titled to their family members and big amounts in international accounts. After he was convicted, his properties were sold by the federal agents. Still, Willie Falcon net worth was never publicly cleared out.
If you are a fan of stories about drug empires, maybe you are familiar with Willie Falcon. Falcon was one of the leaders of the world-famous Cocaine Cowboys, also known as the Kings of Miami.
More locally as The Boys, one of the biggest drug cartels on the East Coast of the U.S.
Next, you will find all information about Willie Falcon, his net worth, his personal and early life, his career, his current status, and a few things about his main associates, Sal Magluta and Gustavo Falcon.
Early life
Willie Falcon was born in Cuba on September 1st, 1955, but was settled in Miami, Florida, with his family at a young age. Unfortunately, he used to live in an area full of drugs. As a result, he never got American citizenship.
There is little known about Willie Falcon's early personal life other than he and his business partner Sal Magluta actually went to high school together at Miami Senior High College, where they started their growing drug empire by selling marijuana to their classmates until they finally decided to drop out when the business started to take off. The school expelled them due to their constant problems and low performance.
He is described as a street-wise person with dreams of money and power. He knew how to talk to people to participate in the deals he started doing by himself. Later on, he brought Sal to the operations, who had the vision of expansion. They slowly entered into the distribution of cocaine by dealing small quantities until a big drug lord was caught, which opened the possibility of taking over his territory.
He used to be an active member of the Cuban American community, a place where later he would find a lot of connections that helped him grow his business.
Career
Willie Falcon was one of the biggest distributors of Colombian cocaine in the United States of America between 1978 and 1991.
Falcon was one of the founder members of the Cocaine Cowboys gang based in Miami, Florida. Although even early on, he and Sal Magluta started with big deals, one of the most remarkable ones and the one that made their names big in the drug community was the time they helped Jorge Valdes, a drug lord, dispose of over 30 kilos of cocaine, an amount that later will become routinary.
When the authorities detained Jorge Valdes, he trespassed the business of Falcon and Magluta, with the condition to give him his cut once he was freed. However, when he was released in 1982, Falcon and Magluta affirmed that they had left the business, which Valdes decided to believe.
Later they started operations with a Colombian cartel, being in charge of smuggling cocaine all the way from South America to Miami, New York, Washington DC, Los Angeles, and more. Ten years after they started with their deals, the Cocaine Cowboys were known as the kings of Miami.
He and Magluta made a good team. While he was the one who got the contacts,'the face', his partner would take care of the negotiations, 'the brain'. His brother, Gustavo Falcon, was also an active member of the Cocaine Cowboys.
Many of his friends from the Cuban American community are part of his deals. It was common that different people would participate by transporting drugs to the Bahamas. The partners shared a big passion for boat racing, and they would use this as a cover to smuggle drugs from one place to another, but they occasionally used planes.
It is believed that the Cocaine Cowboys managed to smuggle over 75 tons of cocaine into the country before they were finally caught in April of 1991 with $2.1 billion in cash in the middle of a deal orchestrated by the federal agents.
The federal agents created an operation to catch the Cocaine Cowboys with the help of Marilyn Bonachea, Sal's girlfriend, who agreed to testify and collaborate with the authorities after they discovered she was involved in the business.
They were accused with 17 charges of smuggling drugs in October 1991; it was a long trial extended to 1996 when they were released because three of the witnesses were mysteriously murdered, and there was not enough evidence against them.
Jorge Valdes was one of the witnesses who declared that they had left the drug business, which helped their release. Later on, it was discovered that they had also bribed the jury.
Next, there was a new trial in 1999; now, they were accused of murder, bribing, and money laundering. Finally, in 2003, Willie Falcon pleaded guilty to charges of smuggling drugs, and he got a sentence of 20 years but was released in June 2017.
After he was discharged, he was taken into immediate custody by ICE. He was deported to the Dominican Republic at a request by his lawyers as he feared for his life if he was relocated to Cuba. Most of the accomplices were also charged and served a sentence.
Movies regarding Willie Falcon's business
Cocaine Cowboys: The Kings of Miami (2021)
Books regarding Willie Falcon's business
Hotel Scarface: Where Cocaine Cowboys Partied and Plotted to Control Miami by Roben Farzad (2017) 
Willie Falcon – Biography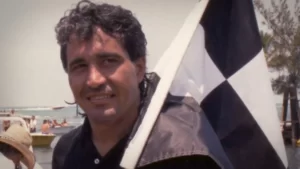 | | |
| --- | --- |
| Real Name | Augusto Guillermo ''Willie'' Falcon |
| Birth Date | September 1, 1955 |
| Age | 66 years old |
| Birth Place | Cuba |
| Nationality | Cuban |
| Profession | Former drug dealer |
| Religion | Unknown |
| Sun sign | Virgo  |
Physical statistics
Height

5 feet 8 inches

1.73 m

Weight

136-145 lbs

62-66 kg

Chest Size

Unknown

Waist Size

Unknown

Biceps Size

Unknown

Shoe Size

Unknown

Hair Color

Black

Eye Color

Dark brown

Body Type

Regular 

Sexual Orientation

Straight
Qualification/Education
| | |
| --- | --- |
| School  | Miami Senior High College  |
| College | None  |
Family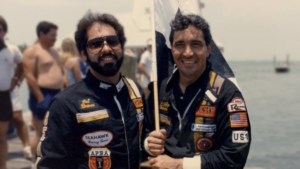 | | |
| --- | --- |
| Father | Unknown |
| Mother | Unknown |
| Sister | None |
| Brother | Gustavo 'Taby' Falcon  |
Relationship status
| | |
| --- | --- |
| What is Willie Falcon's Marital Status? | Widowed |
| Does he have any relationship affairs? | Unknown |
| Is he gay? | No |
| Who is Willie Falcon's spouse? | Alina Rossique (deceased) |
| How many children does Willie Falcon have? | 3 |
Favorite Things
| | |
| --- | --- |
| Food | Unknown |
| TV Show | Unknown |
| Book | Unknown |
Willie Falcon – Personal life
Willie Falcon kept most of his personal life in private. But at the peak of his career, he got married to Alina Rossique, a Russian young lady whom he had three children with Aileen Martinez, Jessica Falcon, and William Falcon.
In August 1992, Alina died in Coral Gable after she left a beauty salon and was shot multiple times in the face at age 33. Investigations stated that Alina's death was a random act of violence. Falcon never remarried.
Today, Willie Falcon has resided in the Dominican Republic since he was released from prison in 2017 and has never been seen again. Some people believe he left the country soon after.
In 2021, Netflix released Cocaine Cowboys, a narrative series talking about Willie Falcon, Gustavo Falcon, and Sal Magluta's business directed by Billy Corben, who started the project in 2006 previously made three movies about the industry.
Trivia
The Cocaine Cowboys are the biggest drug operation in Miami to date and one of the largest in the U.S.

Willie Falcon's voice can be heard at the beginning of Little Havana by Rick Ross.

Willie Falcon won the Offshore Challenge in 1986.

Falcon has a strong interest in medicine. 

The Cocaine Cowboys started a route to deal from México but never got to be active. 

Willie Falcon's partner Sal Magluta was sentenced to 195 years in prison, while his brother Gustavo, who was charged the same year that Falcon was released,  was sentenced to 20 years. 
Final thoughts
Even though Willie Falcon hasn't been seen since 2017, he will always be remembered as one of the biggest drug dealers of the XX century. It is doubtful that we will hear any news about Willie Falcon in the future since he preferred to disappear after his many conflicts with the American authorities. Still, if there are, we will update this information.
Hopefully, this post was helpful to you, and if it was, don't forget to share it with your friends so they can also learn about Willie Falcon's net worth and career.