James Altucher Net Worth
James Altucher is a lot of things simultaneously. From the beginning, he has started 20 companies till now. Interestingly, among them, 17 of the companies have failed. That means the rest of the 3 were successful. And, he didn't need more than that to get his career to the top. At the same time, he also published about 20 books.
Also, he writes on his blog and other top publications and magazines regularly. He had up and down in his life. He both gained and lost money in the process. Even then, James Altucher's estimated net worth in 2020 is around $50 million at the moment.
Early Life
James Altucher has had to tackle many obstacles in the early stage of his life. He was born on January 22, 1968, in New York, USA. Now, he might be a multi-millionaire. But he was broke at some point in his life. According to him, he was not a popular boy in school. Even though he was the head of the chess club in his school, he was labeled as a geek, quirky, and strange.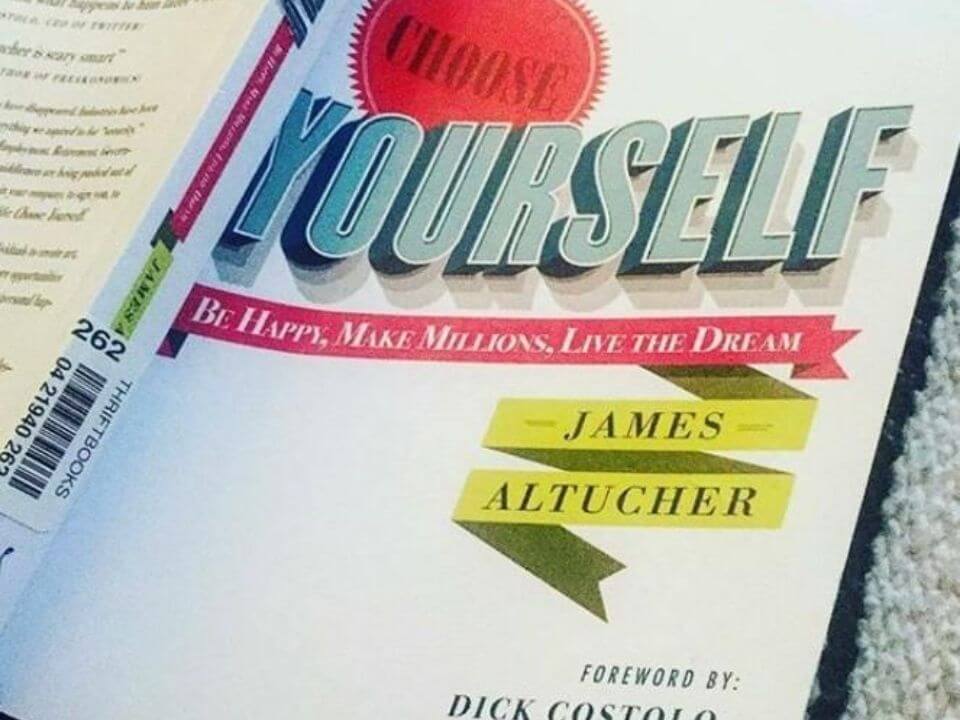 He was born in a middle-class family. At one point when he was broke, he asked for some money to his father and mother. But they refused to do so. As a result, he stopped calling his parents for several months. Unfortunately, during that time, his father died from a stroke. That put him in much more stress. He even tried to commit suicide. Fortunately, he was back and reinvented himself. Still, he is inspiring millions of people all around the world at this moment with his positivity.
Career
James is a polymath. He doesn't have a single profession. And, his career is widespread in many ways. In general, we can say, he is an author, hedge-fund manager, entrepreneur, podcaster, writer, self-help guru, and so on. However, he likes to introduce himself as an angel investor and an entrepreneur in his blog. So let's take a look at his mighty successful career briefly.
Authorship
James Altucher is a best-selling author. Till now, he has written more than 20 books. And, some of the notable ones among them are:
The Power of No
Reinvent Yourself
Choose Yourself!
40 Alternatives to College
Trade Like Warren Buffet
The Altucher Confidential: Ideas for a World Out of Balance, and more
In addition to writing books, he is a profound blogger. He writes some highly informative and thoughtful articles on his blog on a regular basis. At the same time, you will find him writing for various top publications like The Wall Street Journal, The Financial Times, The Huffington Post, TechCrunch, and more.
Podcaster
As you might know, James is also an active podcaster since 2014. Currently, he hosts his podcast named 'The James Altucher Show'. This is one of the top-10 rated podcast. In fact, to this day, his podcast has got about 40 million downloads and millions of active listeners all around the world.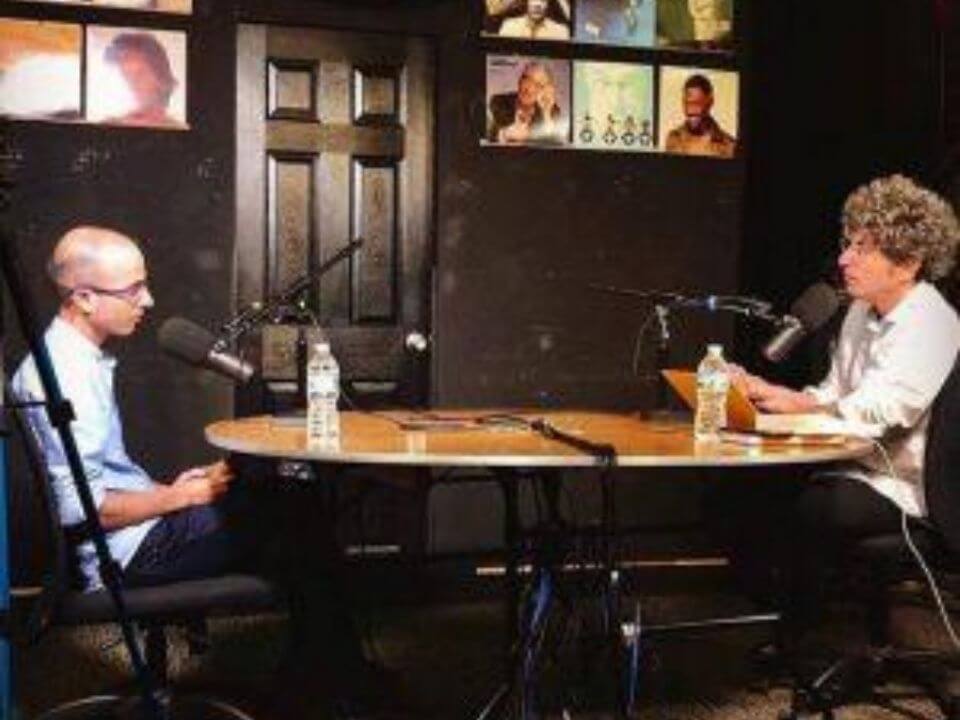 He has interviewed and talked with many top performers and highly successful persons in his podcast. Some of the most noteworthy guests in his podcast were Peter Thiel, Mark Cuban, Arianna Huffington, Coolio, Tim Ferriss, and more. You can find his podcast on Apple Podcasts, YouTube, and Stitcher.
Entrepreneurship
He is also a successful Entrepreneur. He founded StockPickr, which was a financial social networking site in 2006. Later, he sold this company for about 10 million USD in 2007. Along with that, he has established more than 20 companies in his lifetime.
Comedian
James Altucher has a lesser-known side of him. He actually performs stand-up comedy from time to time. And, he also co-owns the Stand Up NY comedy club.
Investor
James is an also uber-successful investor. He has been investing in many startups and many successful companies.
Early Career
James Altucher studied at Cornell University & Carnegie Mellon University. In 1989, he graduated with a bachelor's degree from Cornell University in computer science. After graduating, he landed a job at HBO in their IT department. But, he was not up for the regular corporate job. So, he left HBO in 1998 and founded a new company named Reset Inc.
Later he sold the company for about 15 million USD. And, he invested all the proceeds to various internet investments at that time. Unfortunately, he lost it all within 2 years. During this unbearable condition, he was depressed and thought of committing suicide.
But later, he re-evaluated both his life and business and came back as a successful man. He started to write from one of his friend's website named TheStreet.com later that period. At the same time, he started to read hundreds of books on money, investment, life, etc. during this time.
Later, between 2002-2005, James traded for multiple hedge funds. He also was one of the seed investors in Buddy Media. And, this was sold to Salesforce.com in 2012 for 745 million USD. Due to his thoughtful choices and positive attitude, he turned his life. And, now, he is a multi-millionaire again who was dead broke.
James Altucher Biography

Real Name
James Altucher
Birth Date
January 22, 1968
Age
52 Years
Birth Place
New York, United States
Nationality
American
Profession
Author, Entrepreneur, Angel Investor, Podcaster, Hedge-fund manager, etc
Religion
Spiritual. Don't believe in any man-made religions
Sun sign
Aquarius
Physical Statistics

Height
in feet inches – 5' 7" – in Centimetres – 175 cm  
Weight
in Kilograms – 76 kg  –  in Pounds –  167.5 lbs 
Chest Size
Not Known
Waist Size
Not Known
Biceps Size
Not Known
Shoe Size
Not Known
Hair Color
Black/Brownish
Eye Color
Black
Body Type
Slim
Sexual Orientation
Straight

Qualification/Education

University
Cornell University & Carnegie Mellon University

Family

Father
Not Known
Mother
Not Known
Sister
Not Known
Brother
Not Known
James Altucher Relationship

What is James Altucher's marital status?
Married
How Many Children does James Altucher Have?
Five
Is he gay?
No
Is He Having Any Relationship Affair?
No
Who is James Altucher Wife?
Robyn Samuels (Altucher)
Controversies
James Altucher is one of the most influential self-help guru and bloggers in the world. However, a lot of his comments have been criticized by others. For instance, he advocates not to send kids to college. He also had issues with his former spouse Claudia. Matter of fact, they are not together anymore. He has a negative perception of man-made religions. Yet, he is a spiritual individual.
Favorite Things

Books
Jesus' Son by Denis Johnson, The Fault in our Stars, Tangents by M. Prado
TV Show
Arrested Development
Personal Life
James Altucher shares a lot of his life with the readers on his blog. He allows the readers of his articles and books to get a peek at his life at different moments of time. From that, we have known that he was actually married to Claudia Altucher. They have 2 kids.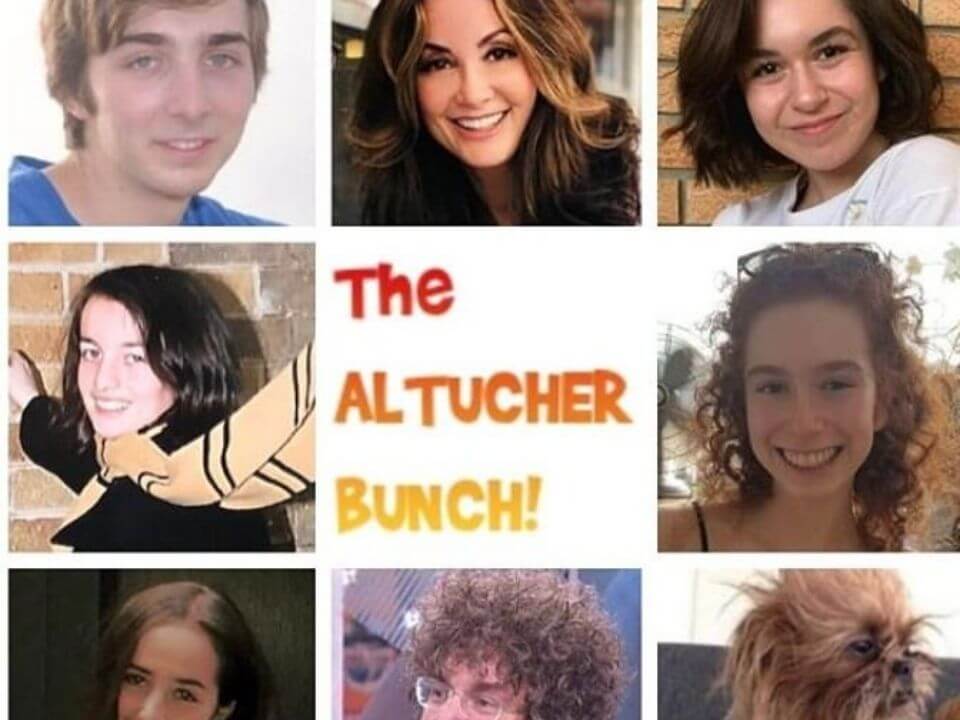 But after a long while, they got divorced. Later, he got married to Robyn Samuels (Altucher) in 2019. Matter of fact, Robyn Altucher was a widow and already had 3 children from her previous marriage. At the moment, James is a proud father of 5 children. Four of them are girls and they have a boy. The age range of their children is between 18 to 21.
Trivia
He contemplated suicide in his lifetime
He is a Chess Master with an ELO rating of 2200+
James played poker every night for a year
He is a minimalist lover. In fact, he has only 15 possessions including his phone, computer, Kindle eReader, shirts, pants, shoes, etc.
He occasionally lives in Airbnb's or with his friends
James has a bachelor's degree in computer science
He worked at HBO in the IT department
He founded and co-founded 20 companies and 17 of them failed