Jason Dalton, the Uber Driver is now being transferred to high security prison near Muskegon, Michigan. Dalton used to be an Uber Driver who has murdered 6 innocent people and injured 2 heavily. He is given life imprisonment by the court and is currently under arrest.
Personal Life of Jason Dalton
Jason Dalton was brought up in Greenfield, Indiana. He went to middle and high school located in Charlottesville. He studied at Comstock High School located in Kalamazoo. Jason studied in Kalamazoo Valley Community College and graduated in 1992 and received associate degree in Law enforcement. However he was not interested in joining the police department.
Dalton married to Carole in 1995 and has two children who are now 19 and 14 as on 2020. After Carole started Divorce proceedings as soon as she was enlightened about the murders done by Jason. Even police found it surprising when they were investigating Dalton. Everyone including policemen knew Jason and he was always "nice guy and good family man". He never was charged with any battery or booked for felony.
What Went wrong?
On 20th February, 2016 night, Dalton when to Kalamazoo County and started randomly shooting people. He undergo 3 shooting rounds. Jason fired the rounds at Richland Township Apartment, Kia Motors Dealership and a restaurant. He started shooting people at random. According to one of the victims' claims, she was shot over 15 times.
However she survived by faking her death. As Jason was an Uber Driver, while shooting he was also accepting rides who were booking for transport. Later Kalamazoo Department of Public Safety arrested him without confrontation. He was caught 2 days after the shooting took place. On 7th January, 2019 Dalton was pleaded guilty by Michigan court and sentenced him life imprisonment.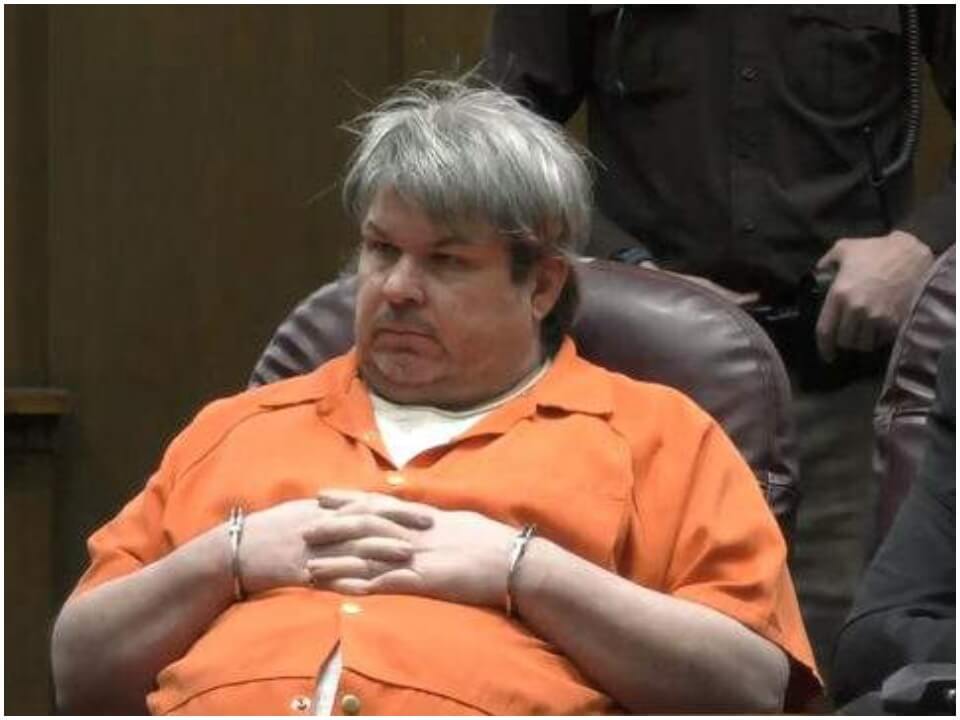 Locations

Location
Casualties
Time
Meadows Townhomes complex
5066 Meadows Boulevard
42.3338°N 85.5203°W
One wounded
5:42 p.m.
Seelye Kia Dealership
4102 Stadium Drive
42.2715°N 85.6384°W
Two dead
10:08 p.m.
Cracker Barrel
5581 Cracker Barrel Boulevard
42.2363°N 85.6779°W
Four dead, one wounded
10:24 p.m.
Statements by Jason Dalton
When the KDPS was questioning Jason about the mass shooting and spree killing, Dalton answered that when he looked at the people he saw some horns on their heads like of cows and it was very scary. So he shot them.
Current Situation
Jason is serving life imprisonment at Oaks Correction Facility in Mainstee, Michigan. Currently he is 49 years old and have to serve life sentence in jail. According to court orders he can never be granted with any parole. He has been under Level 4 security categorised as very 'close security'. Now he is been transferred to a high security prison near Muskegon, Michigan.
Trivia
Dalton was 45 when the incident took place and was working as an Uber Driver.
Jason had received associate degree in Law enforcement but didn't join Police Department
Dalton was married and has 2 children
He shot nearly a dozen of which 6 are dead and 2 injured
Jason is serving life imprisonment and facing Level 4 security.
He can never have parole
According to PD, he was a nice mad and good family man